2/2019: I can sell the entire remaining Ampex stock I have from the




Quantegy factory for $600 plus shipping.





Another $100 would include the remaining Spin Physics and Honeywell stock,




to be shipped in a second box, as it has the

wooden
carrying case with the service/alignment jig in it.

This is an overall view of the lot of Ampex tape heads in stock at Synhouse: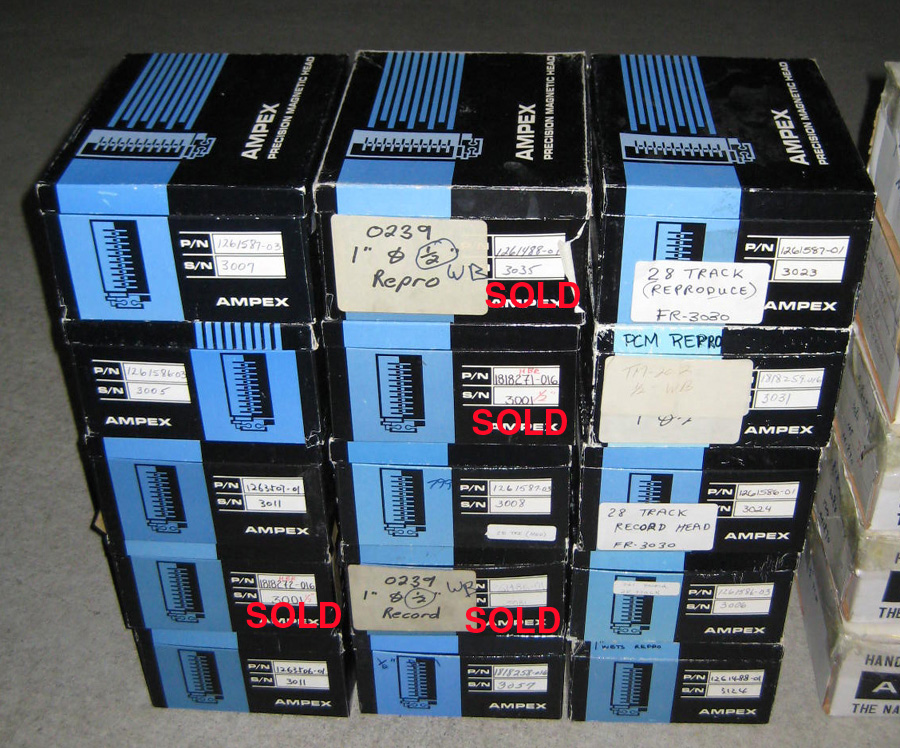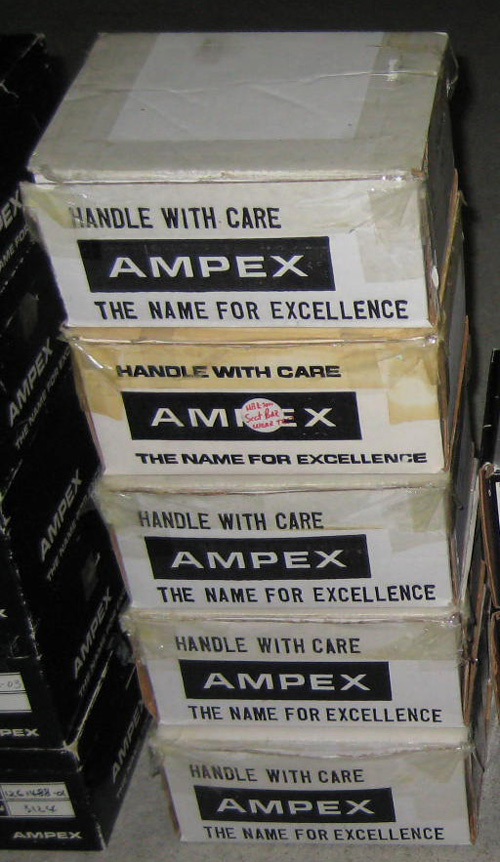 Here are some closer views to show the markings: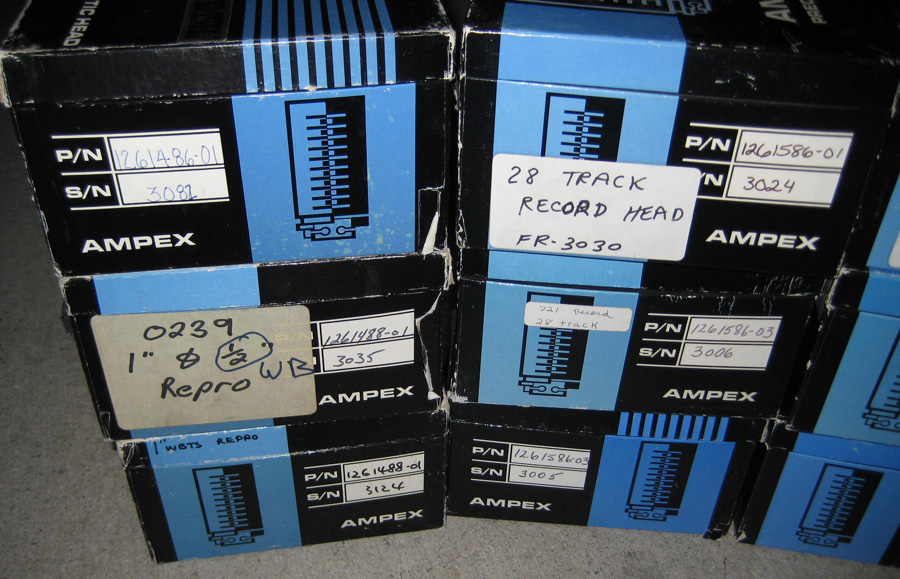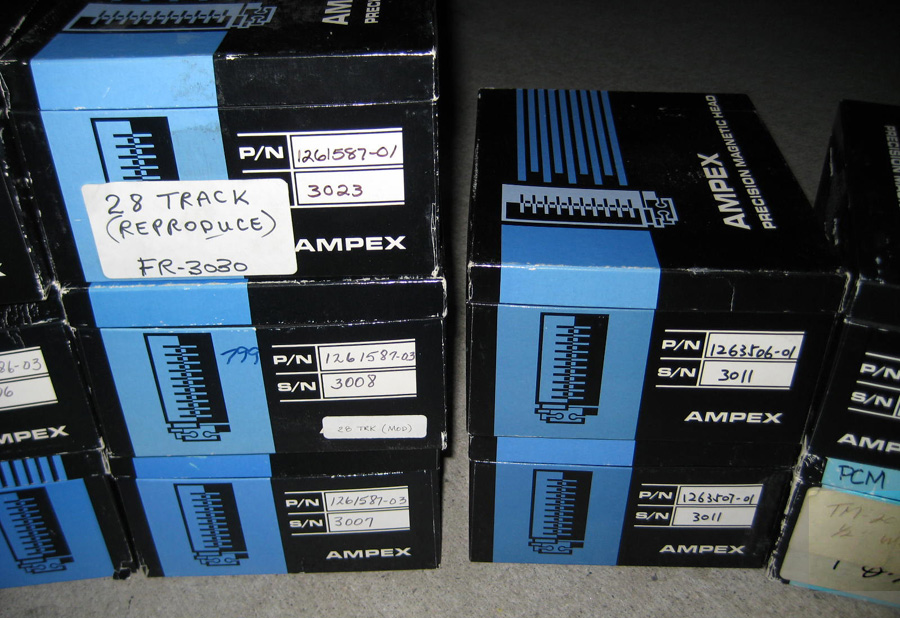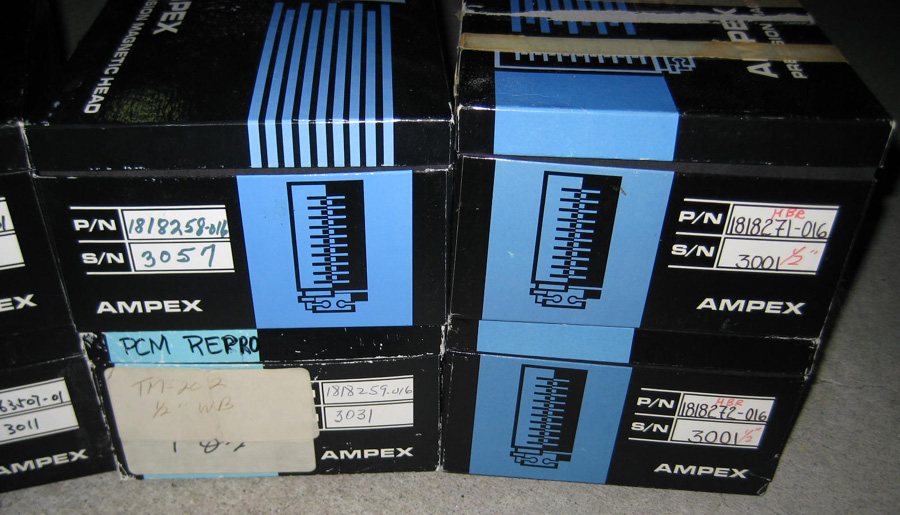 Here are some detail photos of
a pair of Ampex headstacks for an IRIG-type 25 mil 28-track 1" recorder.




They are like new in the original foam padded Ampex shipping cartons.


I believe these were all used on the Ampex FR1200, Ampex FR3030, and Ampex TM2 data recorders, but they might be compatible with other types
of machines, such as Thorn EMI, etc.. This is up to the buyer to determine.


Ampex data recorder record/reproduce heads in better condition will not be found anywhere.



click here to return to data recorders