(updated 5/5/2010)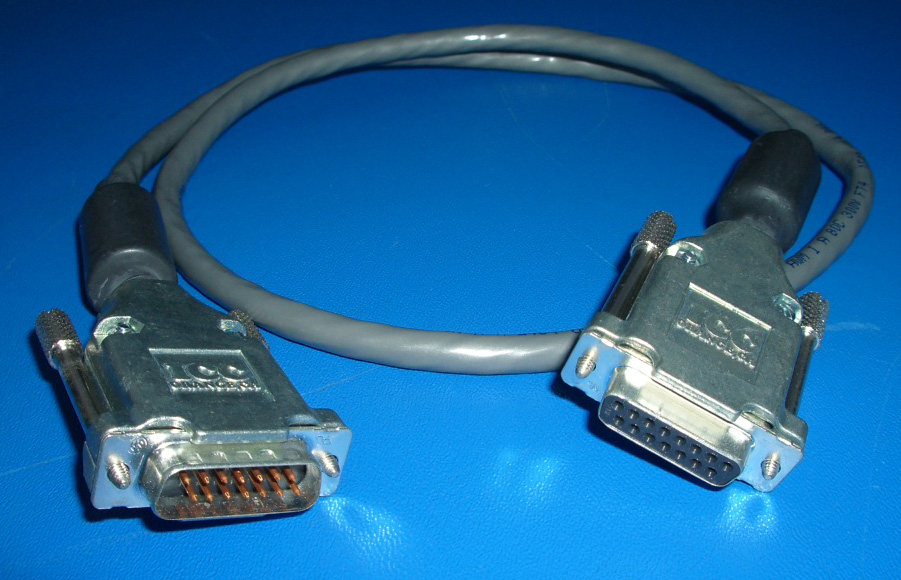 sync cable for the Tascam MMP-16 $14.99
The MMP is a hard disk player for film dubbing stages, sort of the Tascam version of the Fairlight Digital Audio Dubber. This cable is a sync cable that links two together, though it may also work with other Tascam, TimeLine, or WaveFrame machines, I don't know.
This was probably made by the techs at The Enterprise, as it is a far, FAR higher quality cable than I have ever seen supplied by Tascam. It is made of Belden cable and metal ICC plugs with ferrite beads heat shrinked into each end for noise rejection.
It is a special twisted pair cable with pin 8 removed. It is a DB-15F to DB-15M but it is NOT a standard PC DB-15F to DB-15M cable, it is a special cable made specifically for the MMP-16.
This cable is a must for those buying multiple MMP-16s on eBay without sync cables.
Please check your machine to be sure that this is the right cable.
This came from The Enterprise in Burbank, a top notch studio that closed down.
This was held as a spare cable and is almost like new.


Click here to see present selection on eBay